Testimonials and reviews
Quality listening, fairness and kindness
Dear Christian,
Thank you so much for this mediation.
It has been very helpful for us to draw the lines of our future, separated and together as a family.
And I really appreciated your quality listening, fairness and kindness.
Hopefully, we shouldn't have to be in touch with you again, but if we have to, It's in total trust that we would go back to you.
Partner and Mediator on the PracticeForte panel of International Mediators
As a co-mediator with Christian on cross border parental abduction cases, I find working with Christian easy and effective. I have learnt much from him from a social science aspect and I will work with him again, in a heartbeat.
As a co-trainer, Christian has been invaluable. He is responsive and responsible and an asset to any team lucky enough to have him as a member.
PracticeForte Advisory is very proud of him as an affiliate and as a mediator on the PracticeForte panel of International Mediators.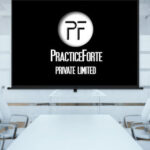 Susan Tay
OTP Law Corporation / PracticeForte Pte Ltd (Singapore)
https://www.practiceforte.sg
Cross-Border Family Mediation 2020 (Osaka University)
With 3 training days in January 2020 in Osaka – Japan, I have learnt a lot about the mediation, especially the mediation for Hague abduction cases, and the enforceability of the mediation agreements. Mediation is an effective solution and can be apply in both international and domestic cases. This kind of mediation is out of court, then it helps people more comfortable to express themselves and to be understood more.
The trainers are passionate, experienced for many years and have effective methods of communicating, sharing and creating excitement for the lessons.
I also get acquainted and make friends with many lawyer, investigator, psychologist, law lecturers, prosecutors, researchers, students… from Japan, Thailand, Australia, Sweden, China, German … We can help each other a lot in the future to enhance the mechanism for resolving family disputes.